The Element Perspective Project started off as a platform to showcase the photography of Element's closest collaborators and teamriders through t-shirt prints. Under my guidance Element opened up the platform to allow all types of art by close collaborators, reknowned names in the art world and young up and coming artists. The art is featured on apparel, skateboards, and accessories. Every season one artist is chosen to be highlighted in a video project, creating more in depth storytelling about the featured collection. Artists I worked with include Nat Russel, Fos, Kai and Sunny, Neasden Control Centre, Patrick Schmidt, Fernando Elvira, Atelier Bingo, Thomas Campbell, Mason McFee, and many more...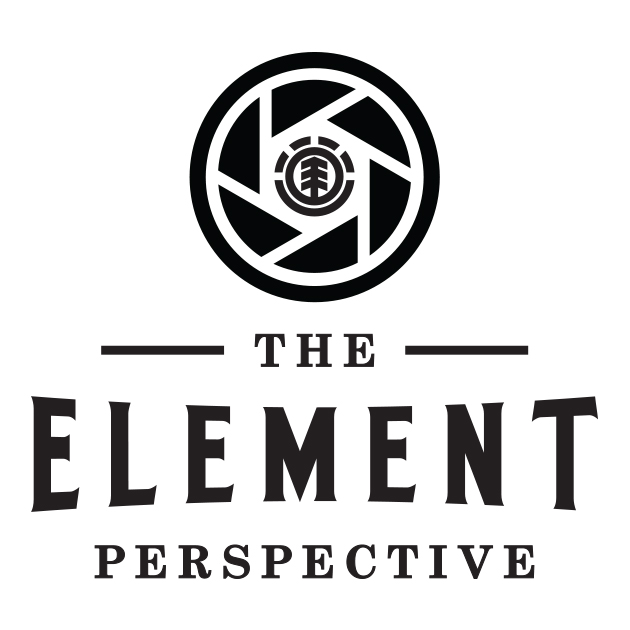 Case Study 1:
Nathaniel Russell
Stargazer Series
I've been lucky to work with the fantastic Nathaniel Russell on many occasions. The Stargazer series was the first project we worked on and it was the first Perspective Series to be highlighted. I traveled to San Francisco with cinematographer Mark Stewart and photographer Brian Gaberman to direct a small video and photoshoot while Nat was preparing a solo exhibition at Mollusk Surfshop. Photo's by Brian Gaberman.
check out the Nathaniel Russell video on youtube.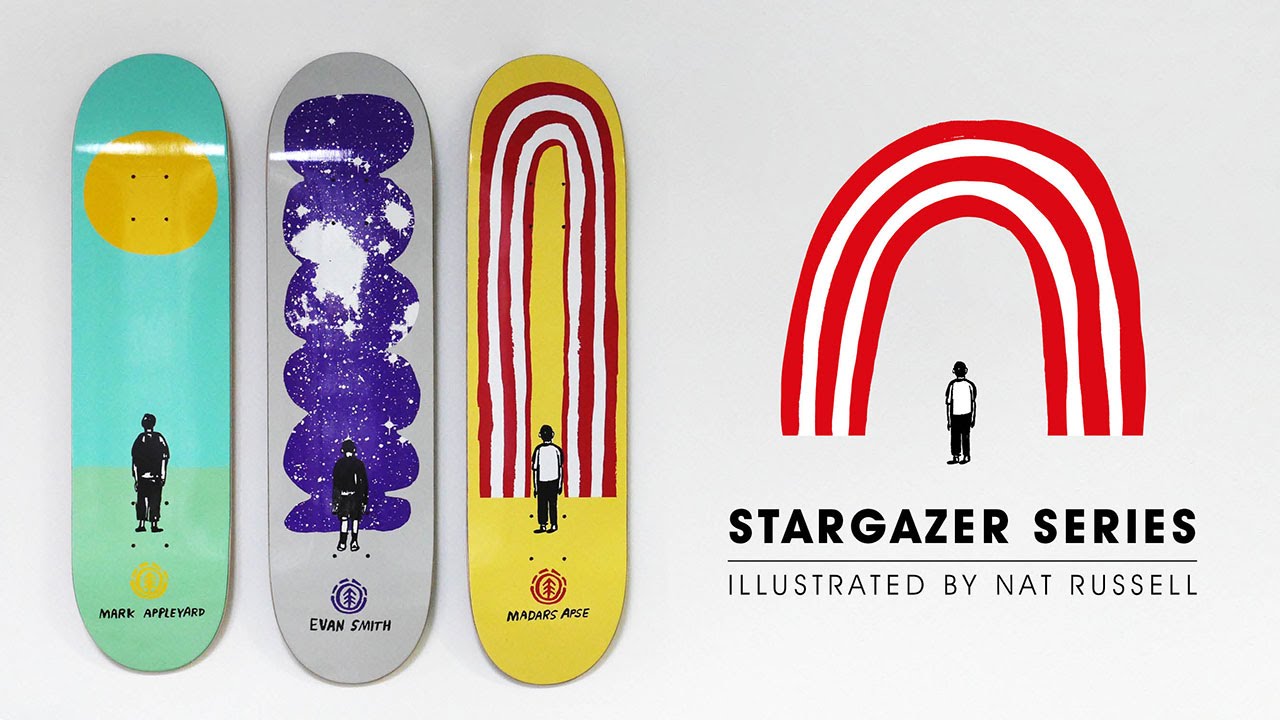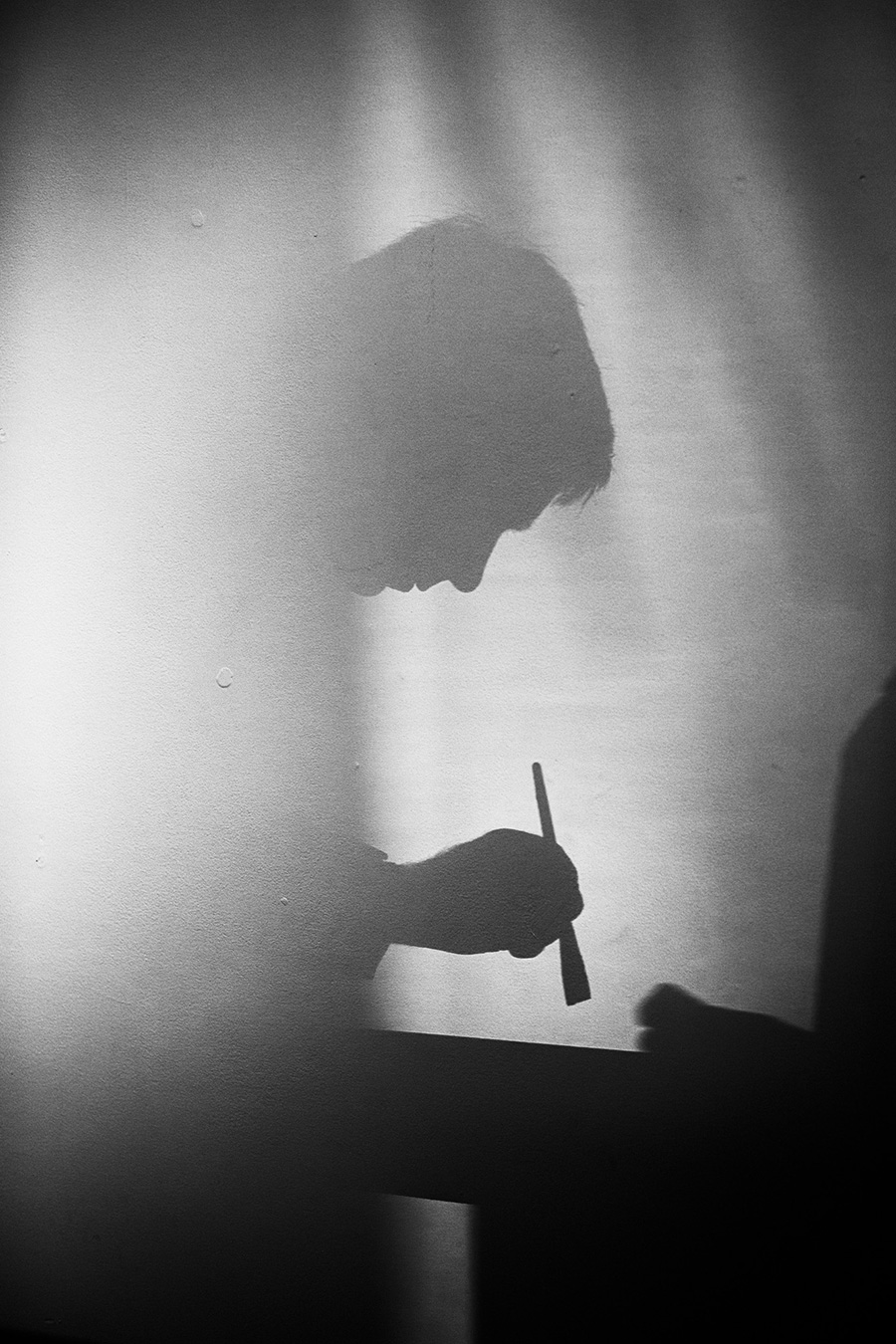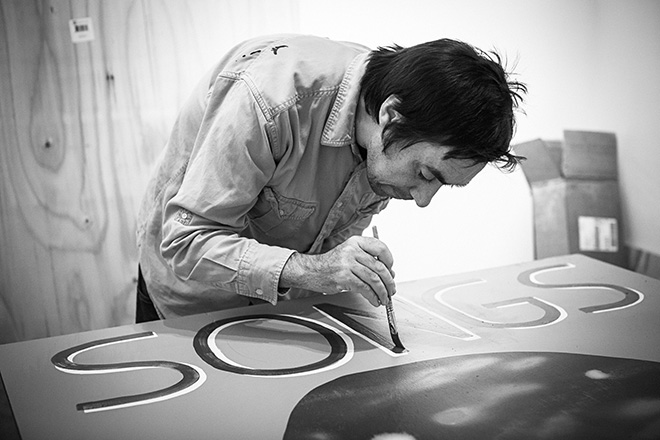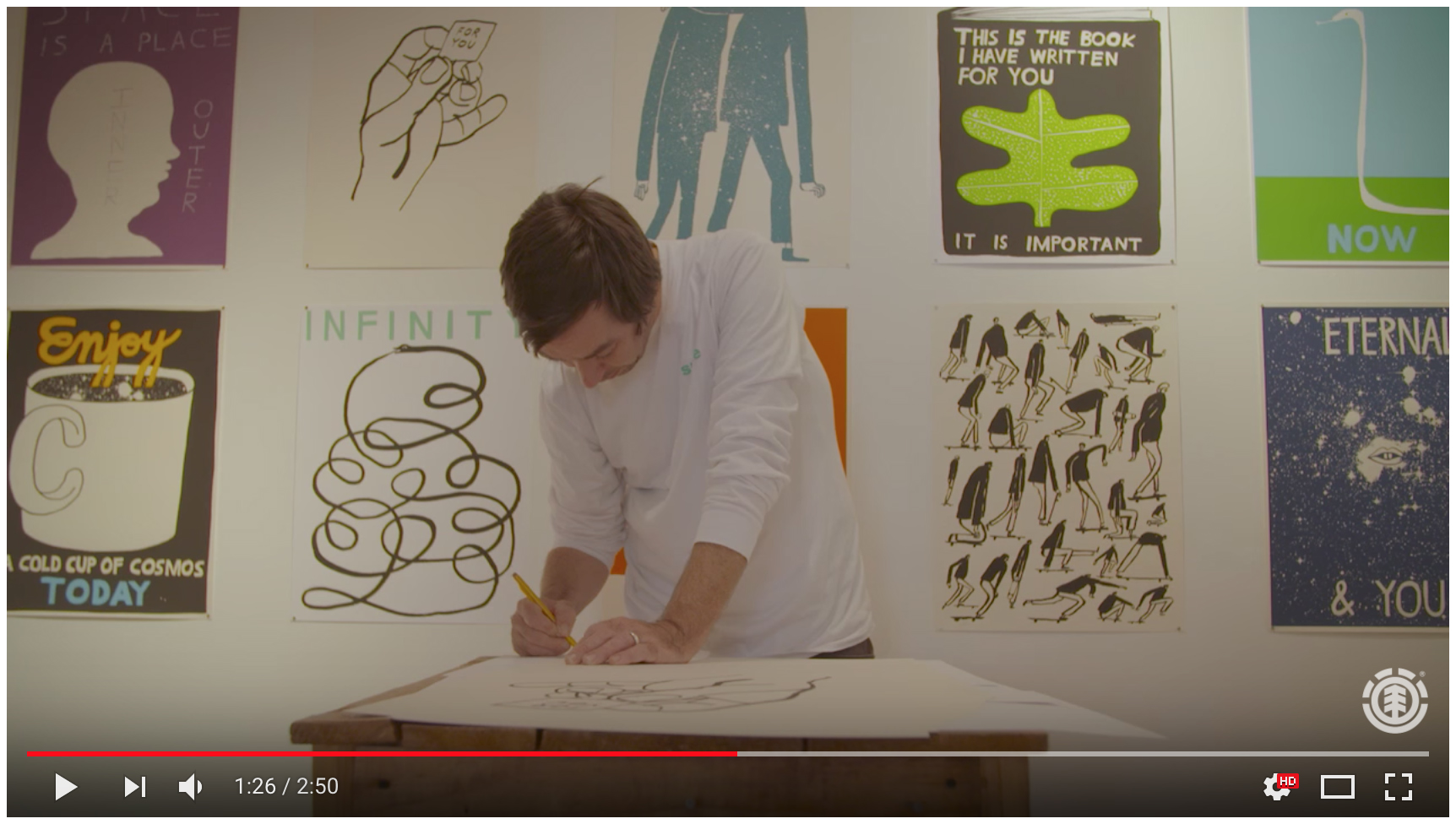 CASE STUDY 2:
Kai and sunny
Element worked with British duo Kai & Sunny on a collection that combines one of Elements' key brand themes and Kai & Sunny's striking art. The result was the Wind-Water-Fire-Earth Collection. 4 prints, applied on skateboards, hardware, accessories, footwear and apparel.
When Kai & Sunny were given a solo exhibition at Paris' reknowned concept store Colette, they chose Element for the creation of a limited edition set of skateboard decks.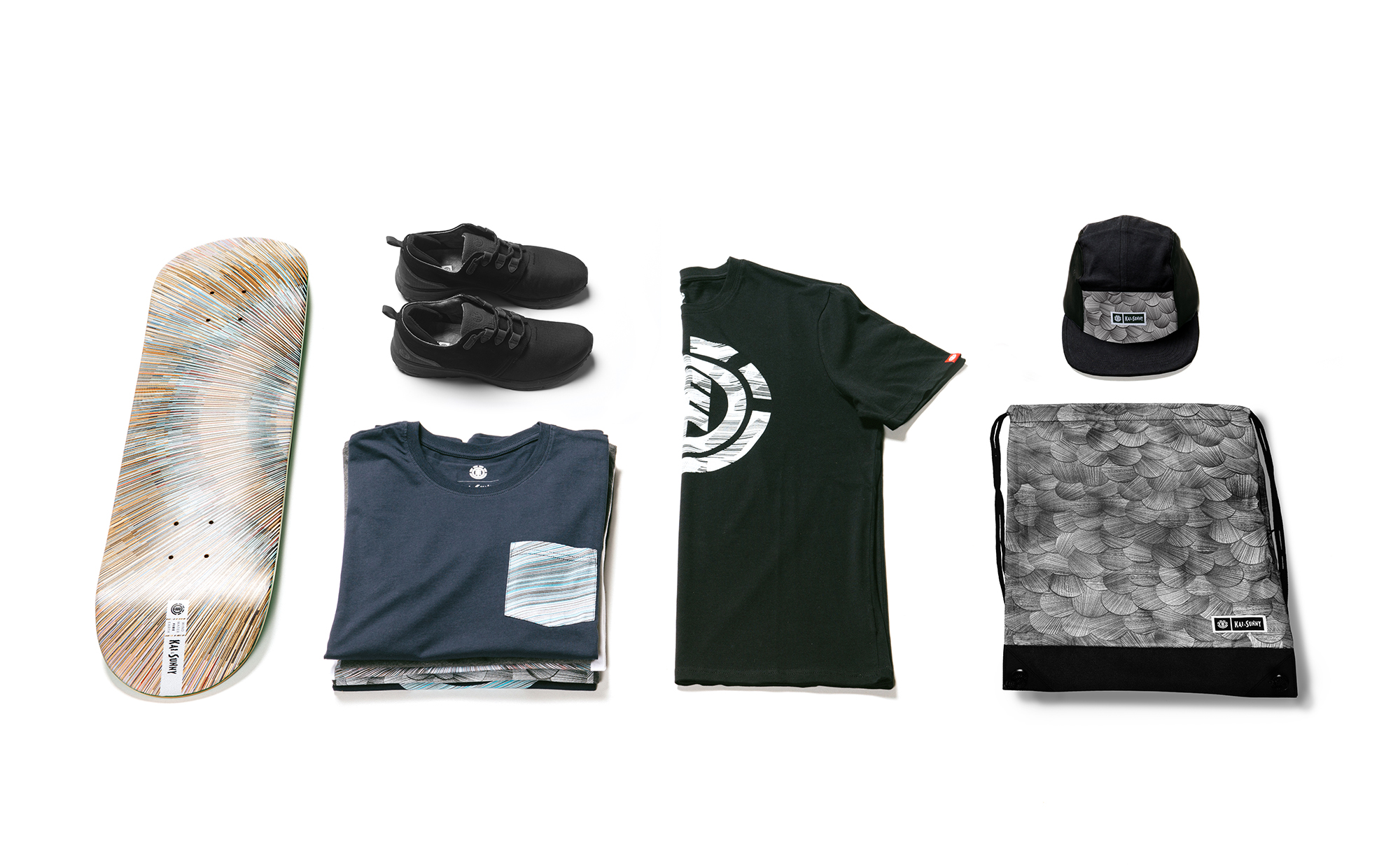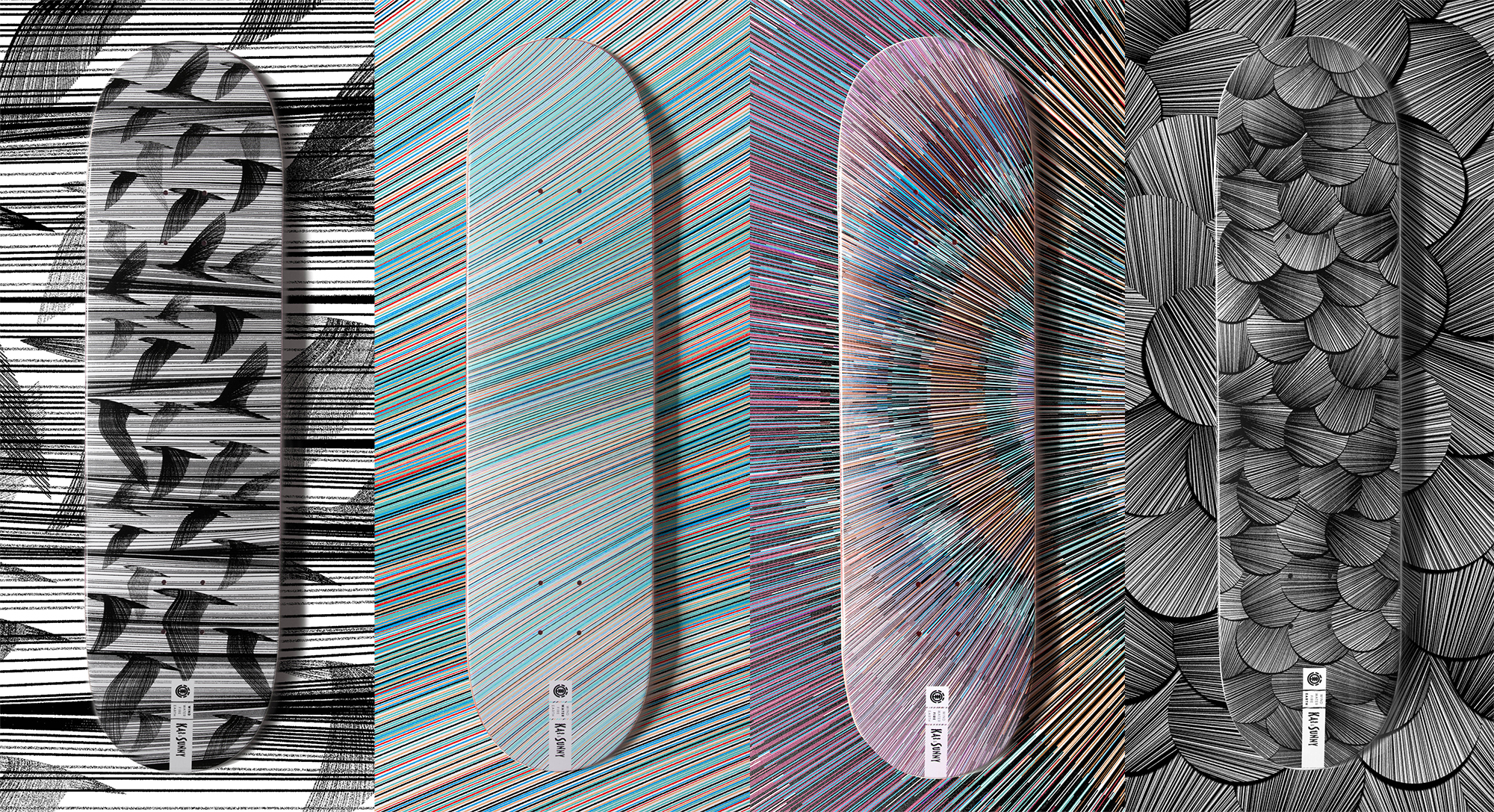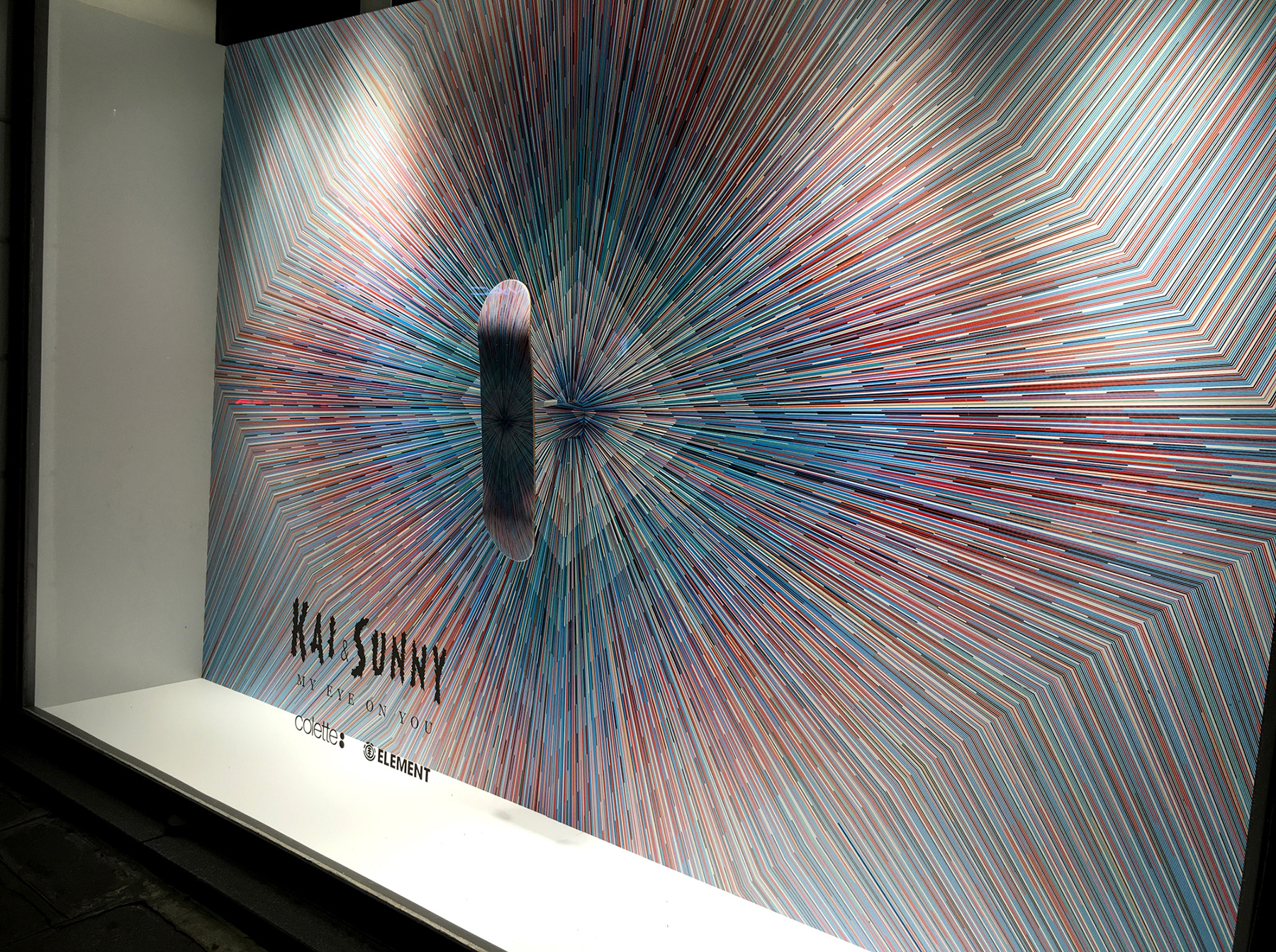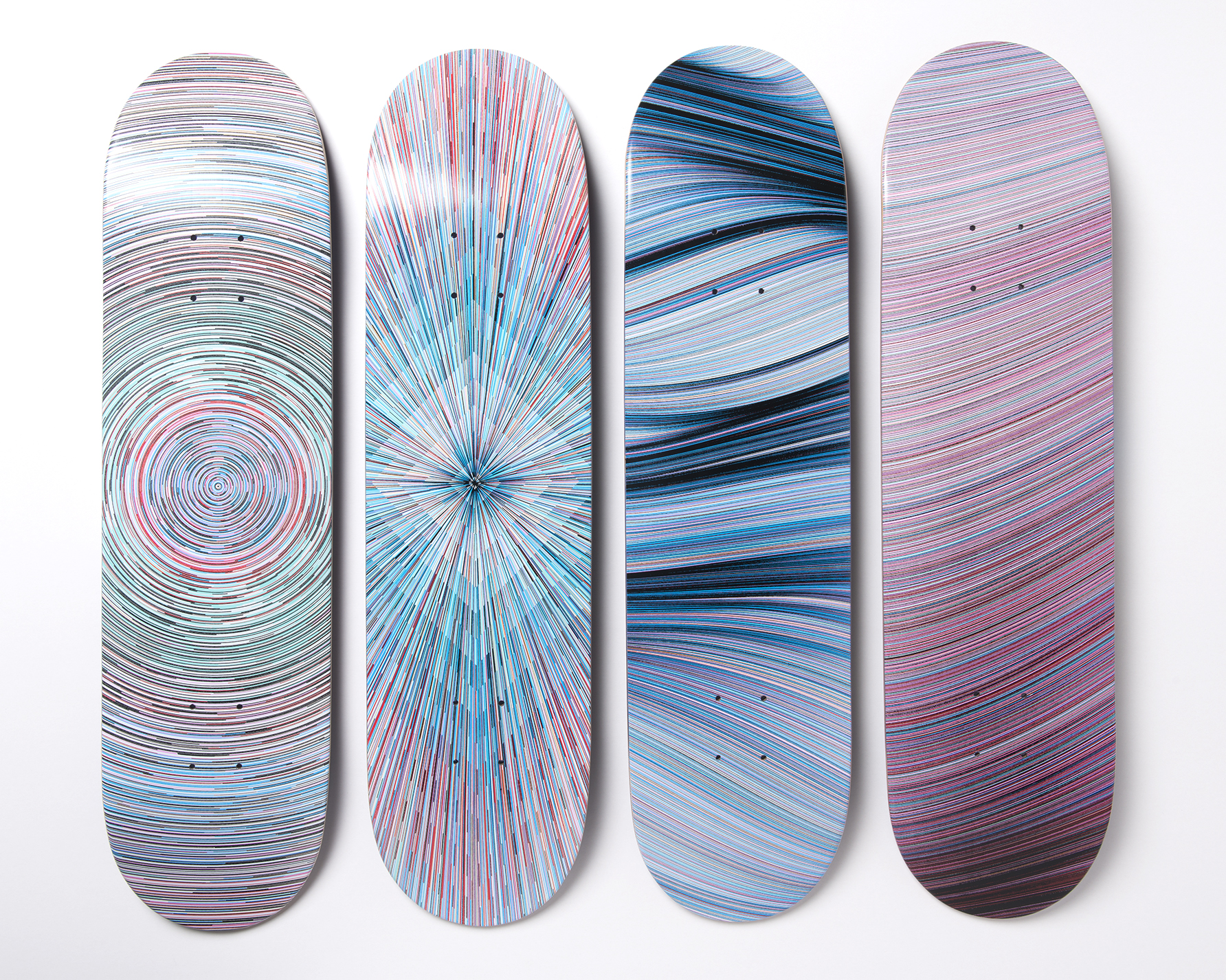 Case study 3:
Fernando Elvira
Over the past couple of seasons, I have worked with Basque artist Fernando Elvira on a variety of projects, ranging from a Perspective Series featuring hardware and apparel to normal board series and Pro-Rider Launches.
For Fernando's Perspective feature video I worked with Austrian cinematographer Niki Waltl, who flew to Barcelona to work intensively with Fernando on a video piece.
Check out the Fernando Elvira video on youtube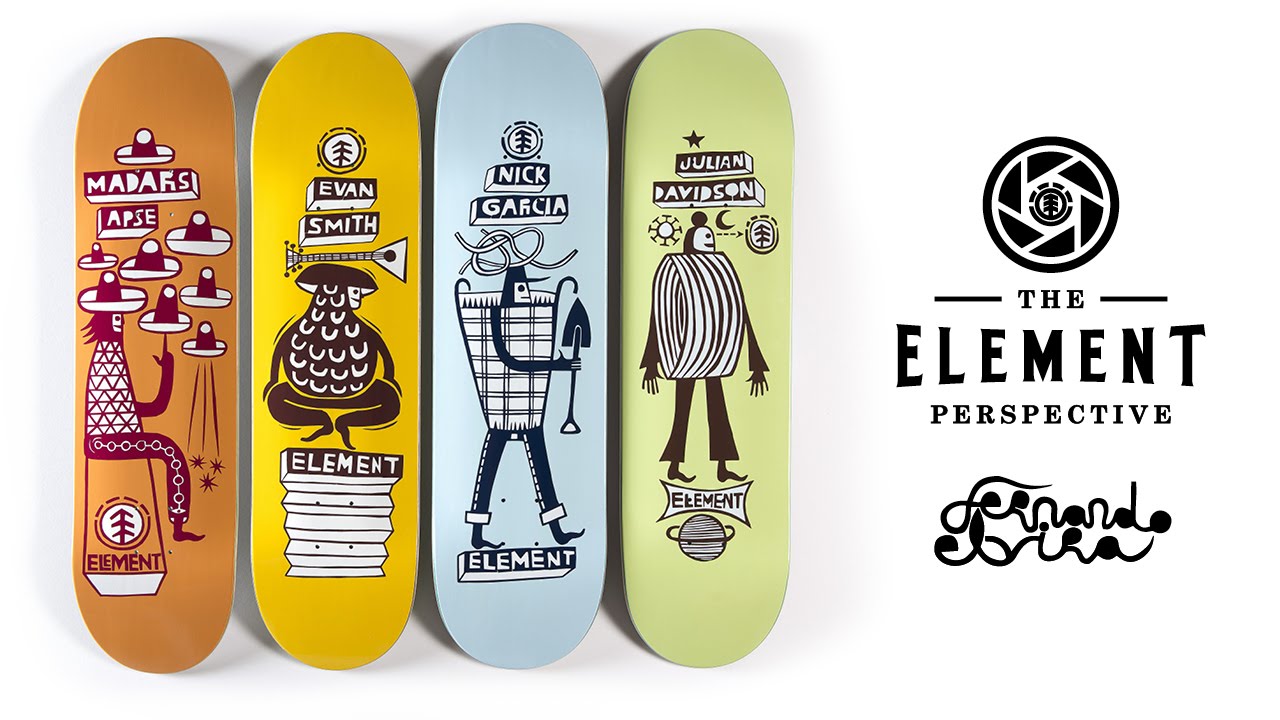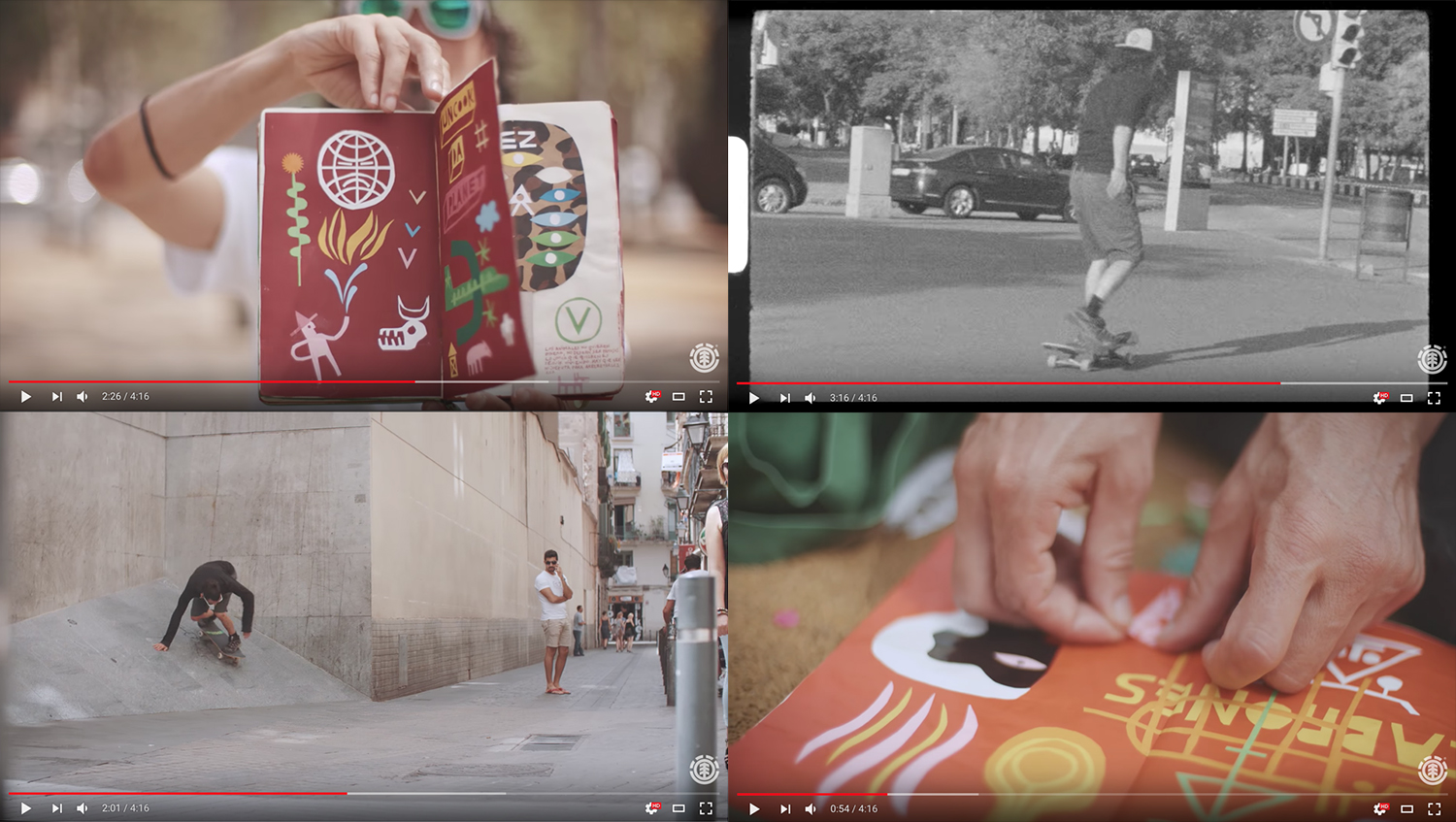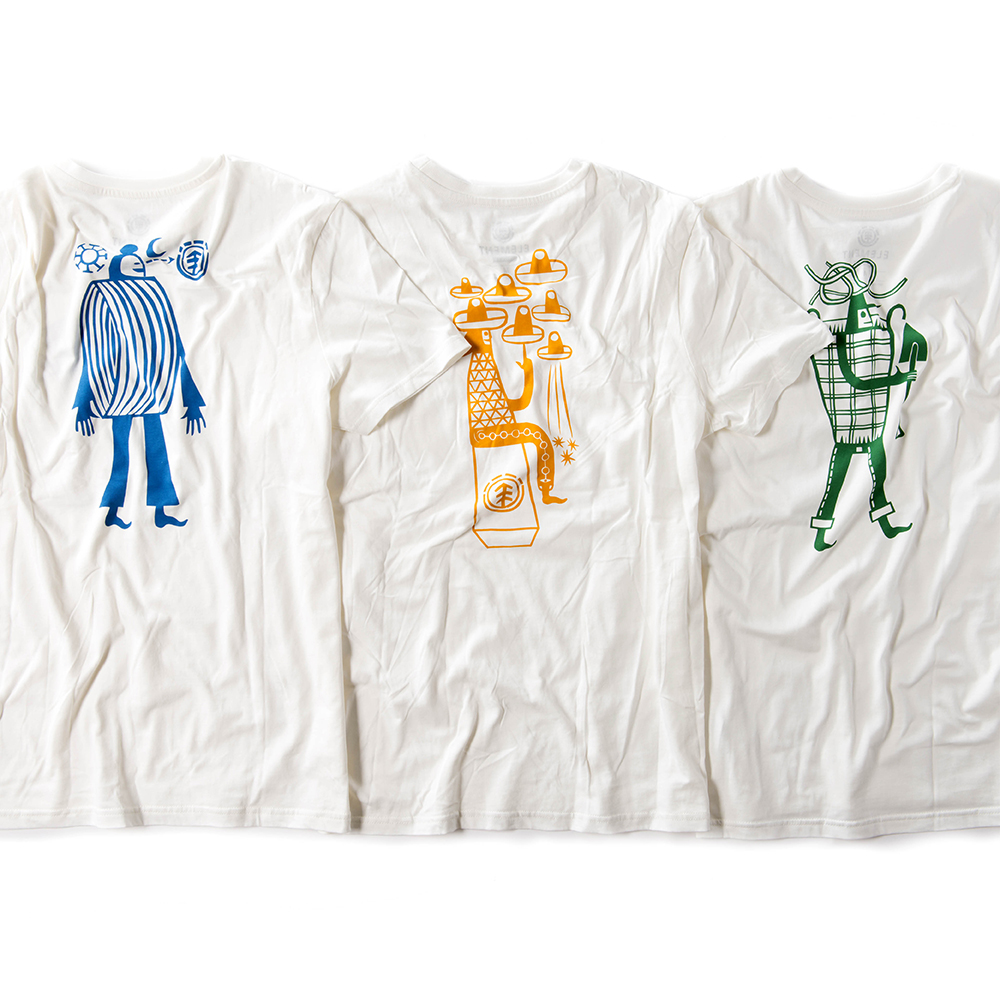 Case Study 4:
PATRICK SCHMIDT
Element's relationship with London based illustrator Patrick Schmidt goes back to 2008, when Patrick did a 1 year internship in the european Element offices. I've been watching him progress as an illustrator and artist and working on this project with him in 2016 was a blast.